Archives for Interpreting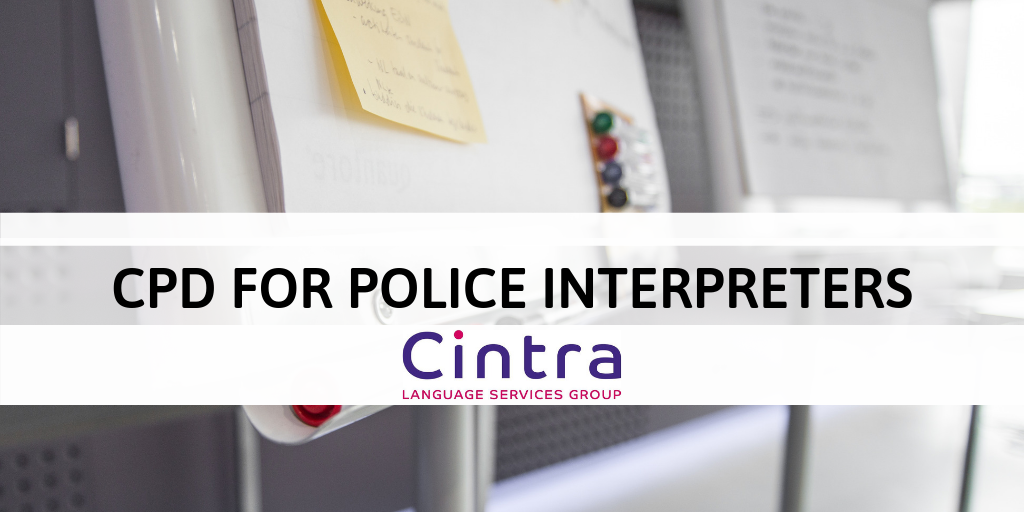 Part of our mission at Cintra Interpreting is to provide high quality and relevant training and continuous professional development (CPD) opportunities to our linguists, so that they can continuously provide an excellent service to our clients.
Our latest CPD event on 6 July was centred around police interpreting, more specifically advanced interview techniques. We partnered with Zakon Training to organise this informative event and deliver all-day training to our interpreters at the National Space Centre in Leicester.
…read more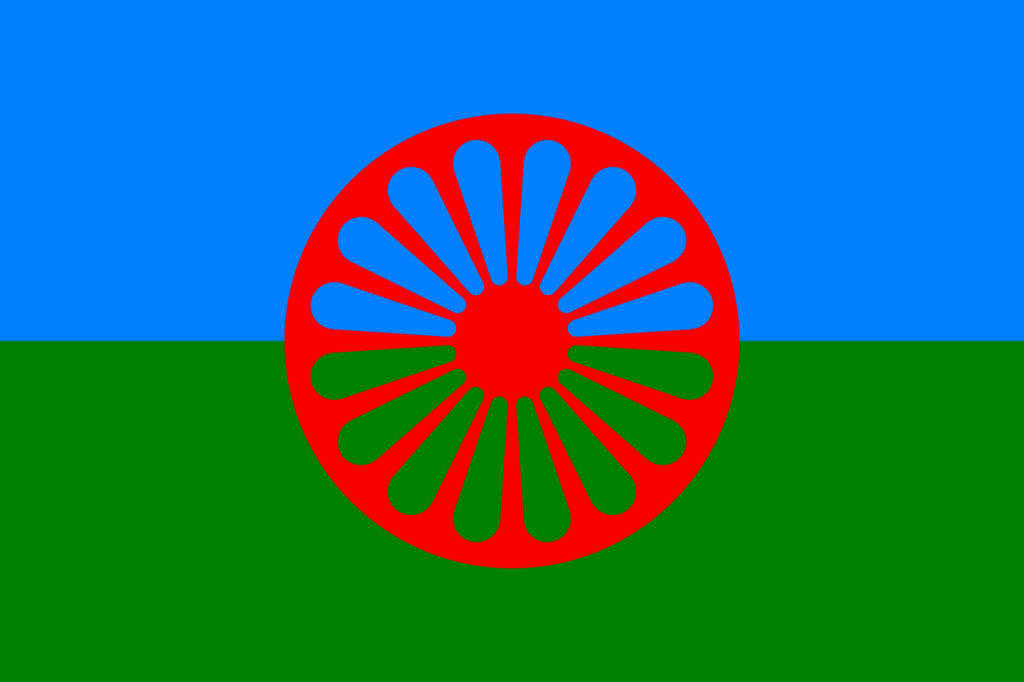 Did you know that today is International Romani Day?
Since the beginning of the '90s, the 8th of April has been the day to celebrate and promote traditional Roma culture and to raise awareness of the challenges and difficulties that Romani people still face today due to discrimination.
A brief history
Romani people are Europe's largest ethnic minority and they live scattered in several countries, such as Bulgaria, Slovakia, Romania, Spain, Germany and Hungary. Their story is the that of endless travels as various Romani groups arrived in several waves throughout the centuries to Europe from the area that's Pakistan and India today. While on the way, traditionally they were trading various goods and animals, or worked as craftsmen, entertainers or blacksmiths. Today most Romani people are settled and gave up the travelling lifestyle.
The language
Romani belongs to the Indo-Aryan language family together with Hindustani, Bengali and Punjabi and according to the latest estimates, only 5-6 million people speak it. In fact, due to the low number of speakers, lack of Romani learning materials in schools, racial discrimination and other sociolinguistic variables, UNESCO classified Romani as an "endangered" language.
Some argue that Romani is a set of dialects or even a set of closely-related languages. Romani people actually belong to 10-12 smaller groups. Partly due to this fact, their geographical scatteredness and the language's contact with the host countries' languages, there are several distinct variants.
Interpreting for Romani speakers
It is important to know that Romani has many dialects as booking the wrong interpreter might not be very productive. As a first step, always find out where the Romani speaker, who will require interpreting, is originally from as you will need an interpreter who is from the same country.
"It's not as simple as just contacting the interpreter and checking their availability," Ursula, our Bookings Manager explains. "Depending on the type of assignment, we need to get the interpreter/client/customer on the telephone or exchange written texts to check they can understand each other or the material first."
***
Do you have any questions about the Romani language or interpreting for Romani speakers? Get in touch with our Bookings Team today on 01223 346870 or at booking@cintra.org.uk and they will be happy to answer all your questions.
Cintra is like a machine with many interconnected and intricate pieces that have to align perfectly so that we can provide a great service to our customers. One part of this machine is, of course, our highly experienced and trained interpreters who are out there in the world, helping you communicate and make sure you can get your message across. However, out of public view there is a whole team of busy Bookings Coordinators who make sure that the right interpreters get to you at the right time, and help that Cintra machine stay well-oiled and run smoothly.
Today we've caught up with Bookings Team Manager Ursula Fairhurst to ask her about what her team do and how they can help you. …read more
It was years ago when an old colleague asked me what I planned for my future. Surprised by his question and knowing that he was passionate about computers I said I liked the English language. He laughed saying, "I could make a future for myself with my computer – what future could you make with your English?" That was more than 20 years ago, back in my native country.
I eventually made the decision to live in the UK and have been settled here for the past 13 years. During that time I have made a lot of English friends who visited my country for my wedding, where I acted as their interpreter. I felt important; I was their communication bridge.
It was then I realized that being fluent in English was not enough. It was difficult to process quickly in my head the English language into my native language and vice versa. Although I thought I had "good English", that seemed not to be sufficient. I had a passion for the language and I had to find a way to improve my abilities. …read more
We are happy to announce our next Diploma in Police Interpreting course in Warwick!

Are you bilingual, have excellent communication skills and have been thinking of becoming a police interpreter? If you've been dreaming of becoming an interpreter in the criminal justice system, now is the time to make those dreams come true, with Cintra's Diploma in Police Interpreting preparatory course. …read more


Cintra is absolutely delighted to announce that following the recent procurement process, it has once again been chosen as a provider of face-to-face interpreting services for the INTRAN partnership, covering a large number of public sector and voluntary organisations in Norfolk, Suffolk, Cambridgeshire, Hertfordshire, Bedfordshire and Essex. This continues a working relationship which has already lasted since 2001, and which will allow Cintra to continue to serve many existing and new customers via the INTRAN Framework.
Cintra's Chief Executive, Jerry Froggett, commented: "Having served so many public sector organisations so loyally for many years, it is especially pleasing that this will continue under the new INTRAN Framework, and we very much look forward to the future of this very long-standing relationship. Our loyal regular clients accessing Cintra's services via the INTRAN Framework can continue to do so as they have always done when the new Framework agreement commences on the 1st July 2017."
This news adds to an already exciting recent phase in Cintra's interpreting business, with new contract wins for police forces (together with the renewal of existing contracts) as well as a partnership to enable Cintra interpreters to serve courts in the East of England leaving the company well placed to grow its overall interpreting operations during the remainder of 2017. Now holding positions on a range of national interpreting framework agreements, Cintra is fully accessible to the UK public sector. For further information about how Cintra can assist your organisation with its language service requirements, please contact Ben Ablett, Cintra's Head of Sales & Marketing, by telephone, 01223 346675, or email, ben.ablett@cintra.org.uk.
 Many of our interpreters work in social services and care settings. Sometimes it does happen that they are the only witness to unsafe practices or intimidating behaviour.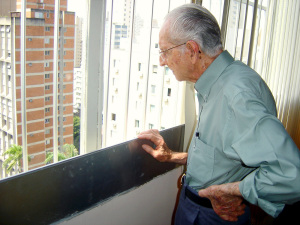 Mr Kovacs is working very hard this morning. He's holding tight to his Zimmer frame, edging first one foot forward and then the next. Every now and again he stops to take a deep breath. It's a  slow journey, but the physiotherapist isn't impressed. There are no encouraging words, just brusque, rude instructions. When Mr Kovacs does his exercises, he is treated disrespectfully with no care for his comfort or dignity. His limbs are held roughly and manipulated in jerks and spasms.
You've been called in to interpret for Mr Kovacs in his physio assessment. You've not met him or the physio before, but after ten minutes, you think, 'Something's not right. This physiotherapist is out of line.'
Although he's distressed himself, Mr Kovacs notices your concern over the care worker's inappropriate behaviour with horror. He whispers a plea that you say nothing. Mr Kovacs is clearly in fear of the consequences. What do you do?
Promoting professional practice
Mr Kovacs' story is a training scenario, one of several we use in Cintra professional development courses. Situations like this don't crop up in every assignment, but experience shows us that not everyone works to the highest professional standards. We promote a professional code and offer our interpreters this sort of training because sometimes they are the only witness to unsafe practices or intimidating behaviour.
"In most situations, the interpreter's role is to translate the exchange, not to comment or judge the interaction in any way", explains Maria-Teresa Capone, our Professional Practice trainer,  (pictured, left) "but when you see something that isn't right, of course, you ask yourself all sorts of questions about what you should do for the best.
Being a whistle-blower isn't a comfortable place to be
In this scenario, the interpreters will be wondering if the elderly patient is safe in the care of this health professional. Suddenly it's not an ordinary working day: you're facing a very challenging ethical dilemma. 'Should I ignore the patient's request and just raise the alarm, or should I mind my own business?' Yes or no, how you respond will have serious consequences for everyone concerned.
"And of course, adds Maria-Teresa, "you have to be quite a strong individual to challenge the actions of another professional. We all understand that being a whistle blower isn't a comfortable place to be."
"In this instance," Maria-Teresa continues, "the interpreter's position is quite a tricky one. If this involved a child, the interpreter's obligations would be much clearer: they have a legal obligation to report any concerns immediately. Where safeguarding the elderly is concerned, however, the law is much more of a grey area."
Cintra linguists are trained to consider wider ethical issues
Interpreters work alone, often in unfamiliar surroundings with no on-site support from colleagues. In our group training sessions, Cintra linguists take time out from the front line to understand the law, consider grey areas, and understand how their professional Code of Practice can help them make the best decision at the time. Maria-Teresa says: "Facing these sorts of ethical dilemmas in your day-to-day working life is obviously stressful and worrying. Our continuous professional development sessions give interpreters the opportunity to work out how to balance their professional obligations with their obligations as a citizen. It's not easy, but it's an important contribution to developing safe, responsible professional practices that work in the real world to balance everyone's best interests."

Contact us about training and continuous professional development for language professionals. 
'Mr Kovacs' is posed by a model. photo: Mokra/ www.freeimages.com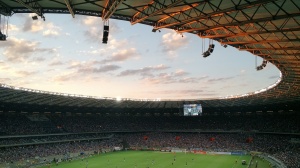 I love January! It's the much anticipated opening of football's transfer window, culminating in the fun that is #TransferDeadlineDay! I'm a huge Luton Town fan and already have loads of questions for our newly appointed manager, Nathan Jones. Will he work with the squad already there? Will he bring in some players he's worked with previously? Will he sign the next Lionel Messi?
All this excitement got me thinking about the challenges and issues football clubs must face when transferring in new players and taking on managers from across the world.
New club, new kit, foreign language
How do clubs overcome the language and cultural barriers to integrate their expensive transfers into a tight-knit squad of players? New club, new kit, new country, foreign language: what happens when it comes to that first press conference appearance? There's a case in point just this week, as Swansea take on new manager Francesco Guidolin.  He doesn't speak English and will use an interpreter on the training ground. The club is apparently also keeping on interim manager Alan Curtis in part to do all the press and TV work!
Apart from taking the heat off Guidolin, there's sound business sense behind that decision. You don't have to look far for media hilarity over comments that have, shall we say, got a bit lost in translation.
Swansea's new manager, Francesco Guidolin, will use an interpreter on the training ground.
In the 2012/2013 season, with his reign at Newcastle United in full flow, manager Alan Pardew brought in the likes of Yohan Cabaye, Demba Ba, Papiss Cisse and Sylvain Marveaux – all from French-speaking countries. Although their talent helped guide Newcastle United to their first European quarterfinal in eight years, the rumours were rife that all communication on and off the pitch was in French. All that did was alienate players from other parts of the world who had worked hard to embrace the English/Geordie way of life. Some even point to this as the beginning of the end for Pardew.
Neville's innocuous tweet carried a very different meaning in colloquial Spanish.
My personal favourite football faux pas is Phil Neville's managerial mis-step. After taking over at Valencia, he was so keen to build a rapport with local fans that he bravely tweeted in Spanish that he had just enjoyed an early morning run on the beach. Unfortunately, his innocuous 140 characters carried a very different meaning in colloquial Spanish. We won't embarrass you by repeating it here, but follow the link to see why poor Phil's tweet ended up all over the tabloids. Instances like this show that when reputation is at stake, well-meaning enthusiasm just isn't enough.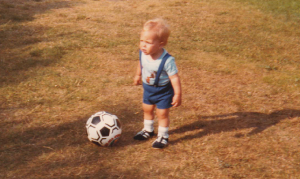 Mauricio Pochettino was never seen on TV's Match of the Day without his personal interpreter.
How do clubs combat miscommunications that can jeopardise performance? Some just seem to ignore the issue in the hope it'll go away! The successful ones, however, work hard to make sure feet stay out of mouths and where they should be – on the pitch. Watford FC have a large Italian contingent due to their club connections and employ a linguist especially to make sure everyone is clear and iron out any misunderstandings. When first at Southampton, Mauricio Pochettino was never seen on TV's Match of the Day without his personal interpreter. Other clubs take just as professional an approach, with trained interpreters and translators part of the team safeguarding their assets and their interests at, for example, contract discussions and overseeing legal and financial terms and conditions. Interpreters routinely attend medicals and injury assessments involving international players.
I've got my fingers crossed that, by the time the 2016 Transfer Window finally closes at 11pm GMT on 1st February, Luton will have unearthed a new international footballing star, giving us a chance at winning the league from our current position. In the meantime, I wish you all a happy #TransferDeadlineDay!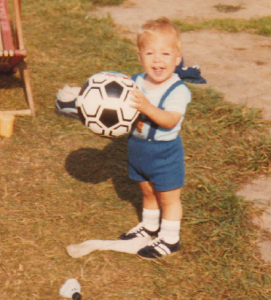 Anthony 'Mad as a Hatter' Gray (pictured above, some few years ago now) is Cintra's Business Development Manager.
Football stadium photo credit: M.Moraes/www.unsplash.com

The interpreter's there in the interview room at the dead of night, with the suspect and the interviewing police officer. What's the interpreter's role in ensuring best evidence?
In child protection cases the interpreter's Code of Practice advocates impartiality and objectivity. Coming at it from a different perspective, social services professionals often feel that their interpreter colleagues should get more involved. So when the interpreter is caught in the middle as the mouthpiece of a vulnerable child how does he win that young person's trust so that he feels comfortable enough to tell his story without the unintended consequence of potentially undermining best evidence?
A services provider working with the elderly wants you as the interpreter to take the lead in building a rapport with an elderly gent whose needs they must understand, but who won't talk to his social worker. Our Code of Practice is clear that it's outside the role and professional competence of the interpreter to add mediation and negotiation to the task they're there to perform: interpreting. How do you support your social services client to communicate with their client, but without yourself becoming an active third party in the exchange?
These were some of the issues Dr Rebecca Tipton, Lecturer in Translation and Interpreting Studies at The University of Manchester, explored with us and our packed audience of interpreters and translators at our AGM last week.
Dr Tipton's research centres on the challenges of public service interpreting and we'd invited her to speak at our AGM as part of our continuous professional development programme. As you'll have gathered from the professional dilemmas she outlined, interpreters daily face what can be heart-rending situations involving some of the most vulnerable people in our society. Highly qualified in languages and interpreting, our interpreters working with front line services not infrequently find themselves called upon to go way beyond their role, asked to support other professionals in their – very different – areas of expertise. For example, one of our interpreters was recently left alone by a social worker who assumed she would take over her role, settling a frightened young mum and victim of domestic abuse into her room in a refuge.
Dr Tipton's talk at our AGM is just one of the ways we help our interpreters work out the best course of action in cases like this. Between now and January we're running a series of CPD workshops exploring a whole range of dilemmas – all based on real life challenges our interpreters have faced. We also run courses for service providers, helping them manage translation and interpreting services as effectively and professionally as possible.
If you'd like more information on our CPD programme and our training for service providers, contact my colleague Dominique van den Berg at training@cintra.org.uk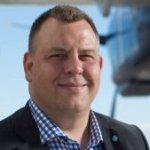 I'm Jerry Froggett, Chief Executive here at Cintra Translation. 
High quality. Highly professional.
That's my team!
To talk to us, call +44 (0)1223 346870
Image credit: Child reaching / free images.com/Aron Kremer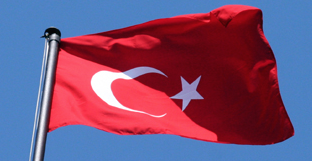 Hi, I'm Serap and I am DPSI LAW qualified Turkish interpreter. I live in the UK and work regularly for Cintra, interpreting and translating Turkish to English and vice versa. I like and enjoy my job – let me give you an idea of a typical day in my working life.
My busiest working day is usually a Sunday, and this weekend was no exception. I'm a qualified police interpreter and also work for healthcare trusts, so although we were going out for Sunday lunch with family, I'm always prepared to go to a police station or hospital at short notice. We take two cars, so my husband doesn't get stranded. And I keep an overnight bag in the boot. Once, after interpreting for the police over four days and nights, a court usher asked me why I wasn't wearing a suit. Now I take clothes for interpreting in any situation – police stations, courts, hospital waiting rooms and wards, people's homes and sadly, even mortuaries.
This Sunday the call from Cintra – a police job – came while we were still at home, so it was easy to for us to go into the routine that gets me on my way as quickly as possible. Cintra works with forces across the East of England and the Midlands, so while my husband made me coffee and a sandwich for the journey, I found the police station on my sat nav. My average 'commute' time is 2.5 hours, and I keep in touch with Cintra by Bluetooth, so if I'm delayed the Cintra manager will let the client know. That lets me focus on the job, and I like it that Cintra know all their interpreters by name. To some agencies interpreters are just a number – and I'm not so keen on that!
Once I get to the police station I find out if I'm interpreting for a suspect, a witness or perhaps the victim of a crime. The work is highly confidential, so, sorry, I won't be telling any true crime stories about this weekend's particular case! The commonest are drink driving and sexual assault, but I have interpreted in a double murder investigation, and that was quite chilling, believe me.
It's the interpreter's job to translate everything the Turkish and English speakers say when we're in an interview room. Even if a suspect or witness says in Turkish: 'Don't translate this.' Or if the police officers talk about the weather, I translate the chit chat: everyone needs to know what's going on, just as if the interview was all in English.
And I have to translate exactly what is said. Sometimes, because of the different ways our languages work, or even because of the educational level of the speaker, the words we translate sometimes don't make much sense to the hearer. For example, Turkish has no pronouns equivalent to he and she: we just use it. So a suspect or a witness might tell me in Turkish: 'It was talking to me and then it ran up and punched me.'
If I was translating this into English in a social situation, I could make assumptions about the two different people the speaker is referring to. But in a police interview, the interpreter can't make assumptions. I have to say: 'He or she was talking to me and another he or she punched me.' When the police officers look at me like I'm crazy, I suggest they ask me to ask the Turkish speaker to explain for themselves in more detail.
We got through this weekend's interview quite quickly, and although I missed Sunday lunch, I did get home in time to put my daughter to bed and check with the child minder for after school tomorrow. I've been booked to interpret for a health visitor who's weighing a two-week-old baby. I saw the mum when she was pregnant, so it will be nice to see the new-born – and find out if it's a he or a she: I'm pretty certain this one won't be an it!

To work with us here at Cintra, all interpreters and translators must be trained and qualified as Serap is to the required professional standards. Our linguists are assessed and security-vetted as part of the registration process, and are required to follow our Code of Conduct which stresses confidentiality and impartiality.
Cintra is one of the few agencies with its own in-house interpreter training and Diploma in Public Services in Interpreting exam centre. Through our specially devised courses, foreign language speakers who are new to interpreting can be trained and assessed and start working, before obtaining further qualifications, including the Diploma in Public Service Interpreting.