Archives for Culture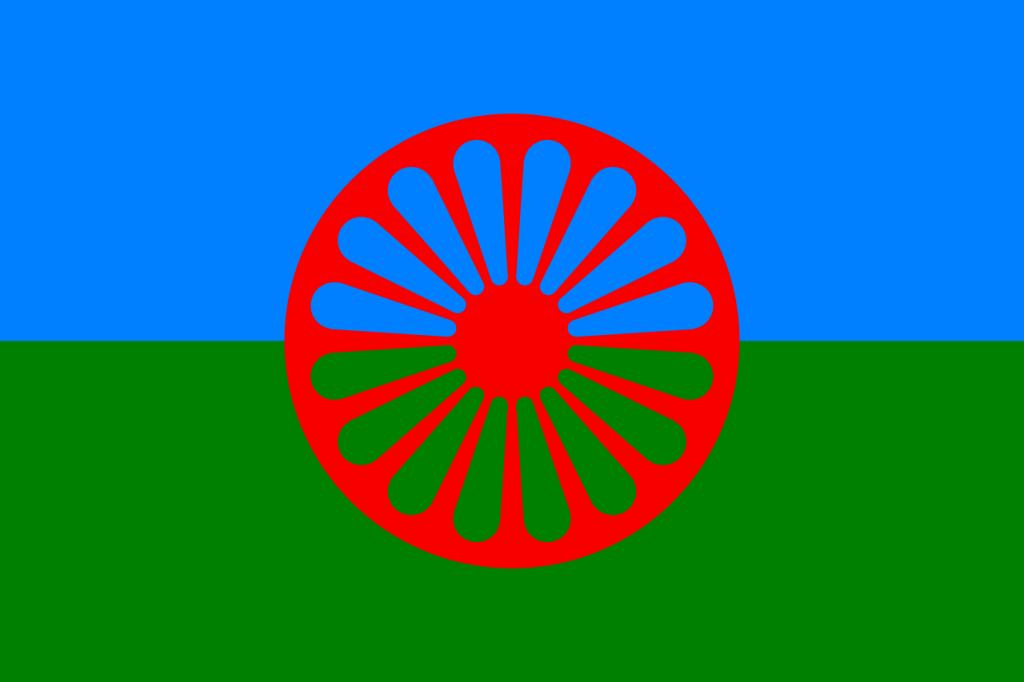 Did you know that today is International Romani Day?
Since the beginning of the '90s, the 8th of April has been the day to celebrate and promote traditional Roma culture and to raise awareness of the challenges and difficulties that Romani people still face today due to discrimination.
A brief history
Romani people are Europe's largest ethnic minority and they live scattered in several countries, such as Bulgaria, Slovakia, Romania, Spain, Germany and Hungary. Their story is the that of endless travels as various Romani groups arrived in several waves throughout the centuries to Europe from the area that's Pakistan and India today. While on the way, traditionally they were trading various goods and animals, or worked as craftsmen, entertainers or blacksmiths. Today most Romani people are settled and gave up the travelling lifestyle.
The language
Romani belongs to the Indo-Aryan language family together with Hindustani, Bengali and Punjabi and according to the latest estimates, only 5-6 million people speak it. In fact, due to the low number of speakers, lack of Romani learning materials in schools, racial discrimination and other sociolinguistic variables, UNESCO classified Romani as an "endangered" language.
Some argue that Romani is a set of dialects or even a set of closely-related languages. Romani people actually belong to 10-12 smaller groups. Partly due to this fact, their geographical scatteredness and the language's contact with the host countries' languages, there are several distinct variants.
Interpreting for Romani speakers
It is important to know that Romani has many dialects as booking the wrong interpreter might not be very productive. As a first step, always find out where the Romani speaker, who will require interpreting, is originally from as you will need an interpreter who is from the same country.
"It's not as simple as just contacting the interpreter and checking their availability," Ursula, our Bookings Manager explains. "Depending on the type of assignment, we need to get the interpreter/client/customer on the telephone or exchange written texts to check they can understand each other or the material first."
***
Do you have any questions about the Romani language or interpreting for Romani speakers? Get in touch with our Bookings Team today on 01223 346870 or at booking@cintra.org.uk and they will be happy to answer all your questions.
Cintra is like a machine with many interconnected and intricate pieces that have to align perfectly so that we can provide a great service to our customers. One part of this machine is, of course, our highly experienced and trained interpreters who are out there in the world, helping you communicate and make sure you can get your message across. However, out of public view there is a whole team of busy Bookings Coordinators who make sure that the right interpreters get to you at the right time, and help that Cintra machine stay well-oiled and run smoothly.
Today we've caught up with Bookings Team Manager Ursula Fairhurst to ask her about what her team do and how they can help you. …read more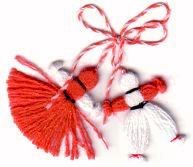 I love March. There is something about it that makes it one of the most positive months of the year for me. It marks the end of winter and beginning of spring and fills me with fresh enthusiasm about that lies ahead. (And as you've probably already heard – we have got an amazing year to look forward to!)
On a more personal level, it is also a time when I reconnect with my Bulgarian roots, and any expat will tell you just how much this means when you live abroad.
Every first of March in Bulgaria we celebrate Baba Marta Day. This is a centuries-old pagan tradition celebrating the coming of spring when people give each other a martenitsa to wish each other good health and prosperity for the year ahead. Martenitsas are made of white and red wool and are either in the form of a wrist band, or a little decoration to be attached to the clothes, traditionally in the form a boy and girl called Pizho and Penda. Martenitsas are to be worn until you see a stork – they spend the winter months in Africa and return to their nests in Bulgaria in March. The martenitsa is then taken off and attached to a blossoming tree. Yes, it gives the local councils a job clearing up afterwards, but for the joy it brings people – I'd say it's money well spent!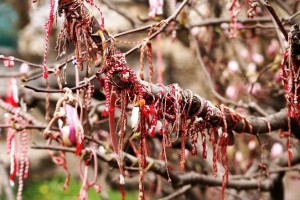 At Cintra we want to share the joy of March with you too, so we've decided to offer you a 20% discount on translation projects with Central and Eastern European languages in March. Just contact our Translations Department and quote BABAMARTA16 to claim your discount. We will also send you a martenitsa with your completed translation!
---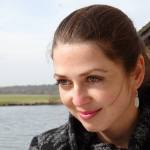 I'm Svetlana, Translation Manager at Cintra Translation and a native Bulgarian living here in Cambridge.
Keen on linguistics for as long as I can remember myself (I used to steal my sister's French textbook when I was little and tried to 'read' it); interested in psychology; love a good story (book, film or play), Indie rock, a good meal and a glass of red wine.