Tag archives for Diploma in Police Interpreting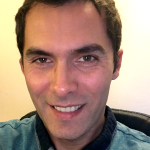 It was years ago when an old colleague asked me what I planned for my future. Surprised by his question and knowing that he was passionate about computers I said I liked the English language. He laughed saying, "I could make a future for myself ...

We are happy to announce our next Diploma in Police Interpreting course in Warwick! Are you bilingual, have excellent communication skills and have been thinking of becoming a police interpreter? If you've been dreaming of becoming an interpreter in the criminal justice system, now is the ...