Interpreting for the Police – an Informative CPD Day in Leicester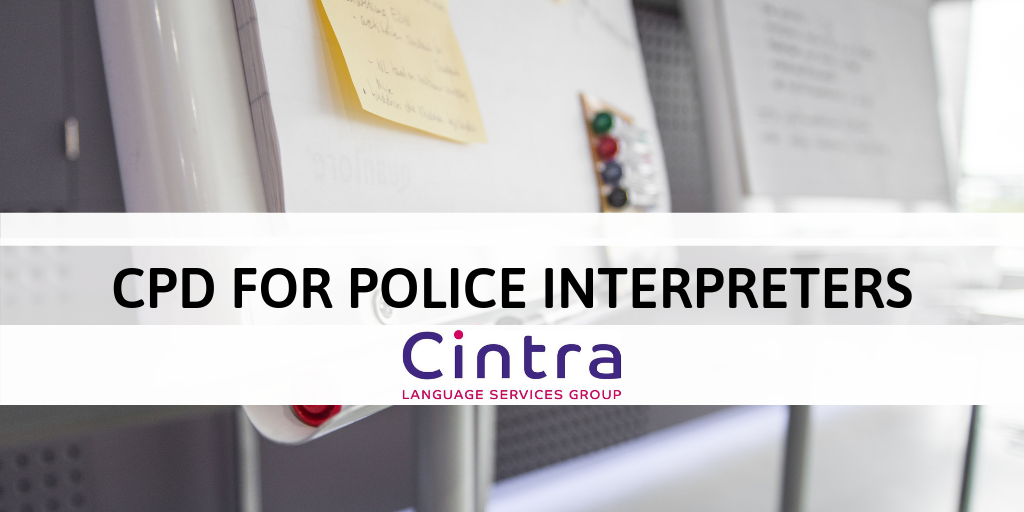 Part of our mission at Cintra Interpreting is to provide high quality and relevant training and continuous professional development (CPD) opportunities to our linguists, so that they can continuously provide an excellent service to our clients.
Our latest CPD event on 6 July was centred around police interpreting, more specifically advanced interview techniques. We partnered with Zakon Training to organise this informative event and deliver all-day training to our interpreters at the National Space Centre in Leicester.
The aim of the day was to provide our police interpreters with the knowledge and confidence to interpret serious, complex and major crime interviews involving both witnesses and suspects, including those that are vulnerable. The training material comprised of real-life examples and cases, and the attendees also had a chance to try the new techniques they learnt with the help of interactive practical exercises. The training day included topics such as "the effective interpreting of police interviews", "advanced police interview and the interpreter" and "investigative questioning and enhanced cognitive interview", all exploring the role of an interpreter in specific situations. The day concluded in a bit of networking for our interpreters.
Our interpreters thought that "the course was very well managed, interactive, informative and interesting" and some even called it "brilliant"! One of the attendees, Stefan, one of our French interpreters found the venue ideal and he thought the trainers were "very knowledgeable and they provided useful practical anecdotes". While he found the whole day useful, he thought it was particularly good that he received a little workbook in the end that would serve as a memory aid in the future and would help him refresh what he learnt on the day. "I would recommend Cintra's CPD courses as they are concise, interesting and invaluable to all interpreters", he added.
---
Are you interested in any of our upcoming CPD courses? Is there a topic that you'd like to learn more about? Let us know in comments below or send us an email to hr@cintra.org.uk! For more information on future courses, keep an eye on our Training courses page.