Archives for Corporate Responsibility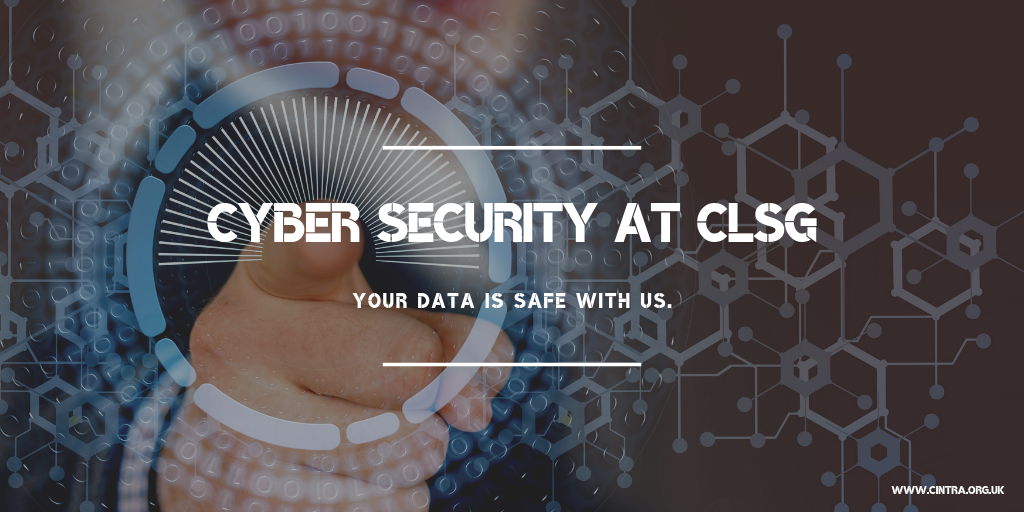 In today's digital world, cyber security is a pressing matter and it is particularly important for businesses to keep the data they handle secure, be it their customers', suppliers' or their own employees' information. At Cintra Language Services Group we take cyber security very seriously, as a breach in our system could have dire consequences, exposing sensitive information about our customers or our linguists.
At CLSG, including our subsidiaries, Cintra Interpreting, Cintra Translation and First Edition Translations, we have always been following strict guidelines with regards to digital safety, working closely together with a specialist IT company, EasylifeIT to make sure that we are safe from any possible cyber-attacks. To show our customers and linguists that we don't leave anything to chance when it comes to keeping our systems and their data safe, in 2017 we obtained the Cyber Essentials certification. Being certified means that our clients and linguists can rest assured that we maintain the highest standards of cyber security and we undergo regular testing, as well.
The Cyber Essentials scheme identifies the most common online threats, which include hacking, phishing and password guessing, and defines ways in which these can be safely avoided. A secure firewall is a must, as well as a well-protected configuration, protecting our systems against malware, sufficient user access control and making sure all our software is kept up-to-date to minimise the risks associated with software flaws (patch management).
Our practices, amongst others, include the following safety measures:
Only authorised persons are allowed in our office and they are accompanied at all times.
Our systems are constantly monitored for any potential threats, so in the case of an attack, action can be taken immediately to protect our systems.
We have 24/7 IT support, with an easy-to-use system to report any abnormal PC functions.
Our staff is required to change their login details regularly by following a strict password policy and guidelines.
We receive regular IT newsletters and training to keep our team's knowledge up-to-date on the best practices and inform them about the latest threats.
Our internal network can only be accessed on company owned, secured and authorised devices with user-specific passwords that grant only the required level of authorisation to each individual.
Only EasylifeIT can install, update and deinstall software on our computers and laptops with the approval of the Department Manager to keep our devices safe.
These steps help us keep CLSG's systems safe from cyber threats and minimise the risk of any online attacks. If you'd like to know more about how we ensure the highest level of security of our internal network, devices and your data, do not hesitate to get in touch with us at 01223 346870 or contact our HR Department by email at hr@cintra.org.uk.