Interpreting the fun on Transfer Deadline Day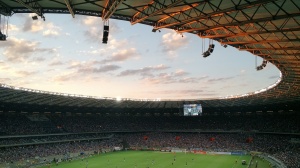 I love January! It's the much anticipated opening of football's transfer window, culminating in the fun that is #TransferDeadlineDay! I'm a huge Luton Town fan and already have loads of questions for our newly appointed manager, Nathan Jones. Will he work with the squad already there? Will he bring in some players he's worked with previously? Will he sign the next Lionel Messi?
All this excitement got me thinking about the challenges and issues football clubs must face when transferring in new players and taking on managers from across the world.
New club, new kit, foreign language
How do clubs overcome the language and cultural barriers to integrate their expensive transfers into a tight-knit squad of players? New club, new kit, new country, foreign language: what happens when it comes to that first press conference appearance? There's a case in point just this week, as Swansea take on new manager Francesco Guidolin.  He doesn't speak English and will use an interpreter on the training ground. The club is apparently also keeping on interim manager Alan Curtis in part to do all the press and TV work!
Apart from taking the heat off Guidolin, there's sound business sense behind that decision. You don't have to look far for media hilarity over comments that have, shall we say, got a bit lost in translation.
Swansea's new manager, Francesco Guidolin, will use an interpreter on the training ground.
In the 2012/2013 season, with his reign at Newcastle United in full flow, manager Alan Pardew brought in the likes of Yohan Cabaye, Demba Ba, Papiss Cisse and Sylvain Marveaux – all from French-speaking countries. Although their talent helped guide Newcastle United to their first European quarterfinal in eight years, the rumours were rife that all communication on and off the pitch was in French. All that did was alienate players from other parts of the world who had worked hard to embrace the English/Geordie way of life. Some even point to this as the beginning of the end for Pardew.
Neville's innocuous tweet carried a very different meaning in colloquial Spanish.
My personal favourite football faux pas is Phil Neville's managerial mis-step. After taking over at Valencia, he was so keen to build a rapport with local fans that he bravely tweeted in Spanish that he had just enjoyed an early morning run on the beach. Unfortunately, his innocuous 140 characters carried a very different meaning in colloquial Spanish. We won't embarrass you by repeating it here, but follow the link to see why poor Phil's tweet ended up all over the tabloids. Instances like this show that when reputation is at stake, well-meaning enthusiasm just isn't enough.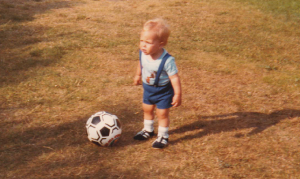 Mauricio Pochettino was never seen on TV's Match of the Day without his personal interpreter.
How do clubs combat miscommunications that can jeopardise performance? Some just seem to ignore the issue in the hope it'll go away! The successful ones, however, work hard to make sure feet stay out of mouths and where they should be – on the pitch. Watford FC have a large Italian contingent due to their club connections and employ a linguist especially to make sure everyone is clear and iron out any misunderstandings. When first at Southampton, Mauricio Pochettino was never seen on TV's Match of the Day without his personal interpreter. Other clubs take just as professional an approach, with trained interpreters and translators part of the team safeguarding their assets and their interests at, for example, contract discussions and overseeing legal and financial terms and conditions. Interpreters routinely attend medicals and injury assessments involving international players.
I've got my fingers crossed that, by the time the 2016 Transfer Window finally closes at 11pm GMT on 1st February, Luton will have unearthed a new international footballing star, giving us a chance at winning the league from our current position. In the meantime, I wish you all a happy #TransferDeadlineDay!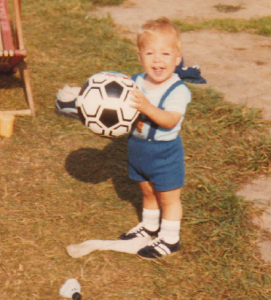 Anthony 'Mad as a Hatter' Gray (pictured above, some few years ago now) is Cintra's Business Development Manager.
Football stadium photo credit: M.Moraes/www.unsplash.com