Translate Hallowe'en into spirited retail performance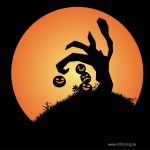 UK consumers will spend around £400 million celebrating Hallowe'en this weekend. American Trick or Treaters are set to spend close to $7 billion on sweets, costumes and party paraphernalia, celebrating what's become the western world's second biggest party of the year after New Year's Eve.
As a chief exec I have to admire how retailers have driven the growth of the sector: in Britain alone, up by a whopping 3,000% from sales of around £12 million in 2001. As a dad though, my response to all this commercialisation is predictably unprintable. In the translation business, we love what we call 'untranslatables', and this week, I'm treasuring two that express the spirit (excuse the pun) of Halloween as lived in our house.
I might stop at one of the piles of pumpkins that have popped up on all routes into Cambridge, but then again, I'll be in a rush, my son's really too young to carve one and who's got the time or the proper tools to gouge out all that hard flesh anyway? So, it'll be the usual last minute improvisation on ghoulish décor at our place. The same will go for costumes. What's wrong with a paper plate mask and an old sheet over your jumper and wellies? My son won't be impressed, but the Portuguese admire and even have a word for my approach – desenrascanço; clumsily expressed in English as 'the skill of improvising a solution from the materials at hand.'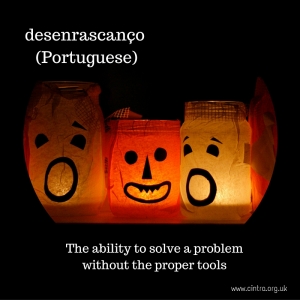 The Trick or Treating bit demands a supply of good humour even where good jokes are in short supply. Thank you to the Indonesians, for coining one short word to express the particular fun of a truly pathetic joke, so excruciatingly told you can't help but laugh. That would be a jayus.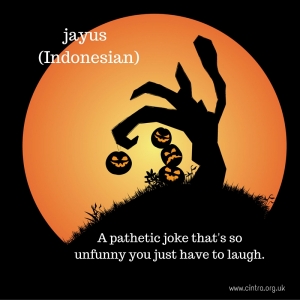 I expect to shell out many handfuls of sweets in return for quite a few lame jokes before the weekend is out. And so I present my own very best jayus, saved especially for just such an occasion.
Did you hear about the wooden car with the wooden engine?  It wooden go!
Have a great Halloween!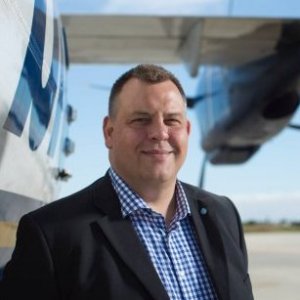 I'm Jerry Froggett, Chief Executive here at Cintra Translation. 
High quality. Highly professional.
That would be my team!
To talk to us, call +44 (0)1223 346870