Best evidence, child protection, ethical conduct and CPD – all on our AGM agenda
The interpreter's there in the interview room at the dead of night, with the suspect and the interviewing police officer. What's the interpreter's role in ensuring best evidence?
In child protection cases the interpreter's Code of Practice advocates impartiality and objectivity. Coming at it from a different perspective, social services professionals often feel that their interpreter colleagues should get more involved. So when the interpreter is caught in the middle as the mouthpiece of a vulnerable child how does he win that young person's trust so that he feels comfortable enough to tell his story without the unintended consequence of potentially undermining best evidence?
A services provider working with the elderly wants you as the interpreter to take the lead in building a rapport with an elderly gent whose needs they must understand, but who won't talk to his social worker. Our Code of Practice is clear that it's outside the role and professional competence of the interpreter to add mediation and negotiation to the task they're there to perform: interpreting. How do you support your social services client to communicate with their client, but without yourself becoming an active third party in the exchange?
These were some of the issues Dr Rebecca Tipton, Lecturer in Translation and Interpreting Studies at The University of Manchester, explored with us and our packed audience of interpreters and translators at our AGM last week.
Dr Tipton's research centres on the challenges of public service interpreting and we'd invited her to speak at our AGM as part of our continuous professional development programme. As you'll have gathered from the professional dilemmas she outlined, interpreters daily face what can be heart-rending situations involving some of the most vulnerable people in our society. Highly qualified in languages and interpreting, our interpreters working with front line services not infrequently find themselves called upon to go way beyond their role, asked to support other professionals in their – very different – areas of expertise. For example, one of our interpreters was recently left alone by a social worker who assumed she would take over her role, settling a frightened young mum and victim of domestic abuse into her room in a refuge.
Dr Tipton's talk at our AGM is just one of the ways we help our interpreters work out the best course of action in cases like this. Between now and January we're running a series of CPD workshops exploring a whole range of dilemmas – all based on real life challenges our interpreters have faced. We also run courses for service providers, helping them manage translation and interpreting services as effectively and professionally as possible.
If you'd like more information on our CPD programme and our training for service providers, contact my colleague Dominique van den Berg at training@cintra.org.uk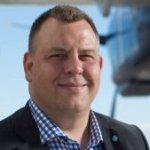 I'm Jerry Froggett, Chief Executive here at Cintra Translation. 
High quality. Highly professional.
That's my team!
To talk to us, call +44 (0)1223 346870
Image credit: Child reaching / free images.com/Aron Kremer