Sing along with Google Translate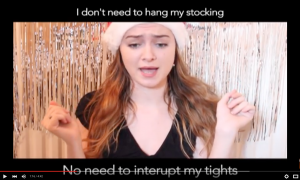 Google Translate Sings creator Malinda Kathleen Reese caused a sensation in 2014 with her YouTube parody of Let It Go, the hit song from Disney's Frozen. If you've seen the video, you'll remember that Malinda Kathleen, Vassar student and quite a voice herself, put the lyrics through what she describes as "several layers of Google Translate", coming up with a hilarious gobbledygook version that's now been viewed close to eight million times. Parodies of other Disney anthems followed, and now nearly three years later, Malinda's recorded 27 videos under the Google Translate Sings banner.
There's a lot there for a translation company committed to using human intelligence to smile about, and as it's that time of the year, we thought we'd share our Google Translate Sings chart toppers with you.
All I Want for Christmas has to be our festive favourite. We all know that Mariah Carey doesn't want gifts: she wants YOU. In the Google Translate Sings version, Malinda gets ducks under the tree and hangs up her tights instead of a stocking. You get the idea. Enjoy the performance.
What happens when Google Translate Sings Cinderella? A Dream is a Wish Your Heart Makes turns into a nightmare, that's what.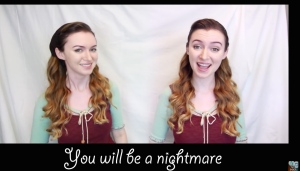 Christmas wouldn't be Christmas without The Wizard of Oz. Are those really avians flying over the rainbow?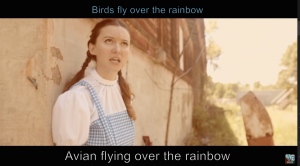 Another irresistible seasonal showstopper in this translation from the Frozen songbook: Do You Want to Build a Snow Male?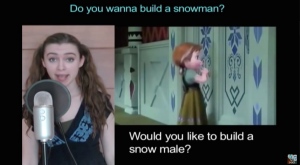 How we cackled at the Google Translate Sings mechanical version of Defying Gravity from hit musical Wicked.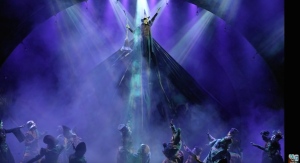 Google Translate Sings' repertoire of parodied pop hits is pretty democratic. Taylor Swift isn't immune from the treatment, and One Direction probably get what they deserve. Our favourite pop parody has to be Malinda's version of Miley Cyrus's controversial Wrecking Ball performance.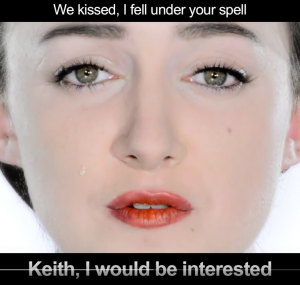 As Google Translate Sings says: "Enjoy the silliness!"