Translating and interpreting in Turkish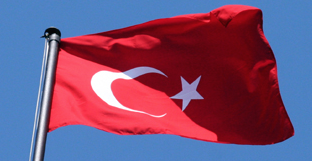 Hi, I'm Serap and I am DPSI LAW qualified Turkish interpreter. I live in the UK and work regularly for Cintra, interpreting and translating Turkish to English and vice versa. I like and enjoy my job – let me give you an idea of a typical day in my working life.
My busiest working day is usually a Sunday, and this weekend was no exception. I'm a qualified police interpreter and also work for healthcare trusts, so although we were going out for Sunday lunch with family, I'm always prepared to go to a police station or hospital at short notice. We take two cars, so my husband doesn't get stranded. And I keep an overnight bag in the boot. Once, after interpreting for the police over four days and nights, a court usher asked me why I wasn't wearing a suit. Now I take clothes for interpreting in any situation – police stations, courts, hospital waiting rooms and wards, people's homes and sadly, even mortuaries.
This Sunday the call from Cintra – a police job – came while we were still at home, so it was easy to for us to go into the routine that gets me on my way as quickly as possible. Cintra works with forces across the East of England and the Midlands, so while my husband made me coffee and a sandwich for the journey, I found the police station on my sat nav. My average 'commute' time is 2.5 hours, and I keep in touch with Cintra by Bluetooth, so if I'm delayed the Cintra manager will let the client know. That lets me focus on the job, and I like it that Cintra know all their interpreters by name. To some agencies interpreters are just a number – and I'm not so keen on that!
Once I get to the police station I find out if I'm interpreting for a suspect, a witness or perhaps the victim of a crime. The work is highly confidential, so, sorry, I won't be telling any true crime stories about this weekend's particular case! The commonest are drink driving and sexual assault, but I have interpreted in a double murder investigation, and that was quite chilling, believe me.
It's the interpreter's job to translate everything the Turkish and English speakers say when we're in an interview room. Even if a suspect or witness says in Turkish: 'Don't translate this.' Or if the police officers talk about the weather, I translate the chit chat: everyone needs to know what's going on, just as if the interview was all in English.
And I have to translate exactly what is said. Sometimes, because of the different ways our languages work, or even because of the educational level of the speaker, the words we translate sometimes don't make much sense to the hearer. For example, Turkish has no pronouns equivalent to he and she: we just use it. So a suspect or a witness might tell me in Turkish: 'It was talking to me and then it ran up and punched me.'
If I was translating this into English in a social situation, I could make assumptions about the two different people the speaker is referring to. But in a police interview, the interpreter can't make assumptions. I have to say: 'He or she was talking to me and another he or she punched me.' When the police officers look at me like I'm crazy, I suggest they ask me to ask the Turkish speaker to explain for themselves in more detail.
We got through this weekend's interview quite quickly, and although I missed Sunday lunch, I did get home in time to put my daughter to bed and check with the child minder for after school tomorrow. I've been booked to interpret for a health visitor who's weighing a two-week-old baby. I saw the mum when she was pregnant, so it will be nice to see the new-born – and find out if it's a he or a she: I'm pretty certain this one won't be an it!

To work with us here at Cintra, all interpreters and translators must be trained and qualified as Serap is to the required professional standards. Our linguists are assessed and security-vetted as part of the registration process, and are required to follow our Code of Conduct which stresses confidentiality and impartiality.
Cintra is one of the few agencies with its own in-house interpreter training and Diploma in Public Services in Interpreting exam centre. Through our specially devised courses, foreign language speakers who are new to interpreting can be trained and assessed and start working, before obtaining further qualifications, including the Diploma in Public Service Interpreting.